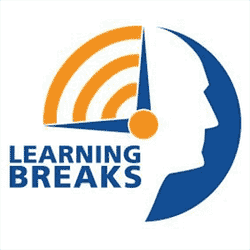 Learning Breaks online training courses start where traditional webinars end…
Learning Breaks harnesses the essence of a webinar and expands upon the online experience to provide individuals with the single most effective way to spend 1 hour learning skills that can be immediately applied.
In only 1 hour participants learn:
Problem-solving skills they can apply immediately upon completion of the class.
Tools and techniques they can apply instantly to their professional (and in some cases personal) lives.
Ideas and information specifically related to their positions in whatever industry they've chosen.
Select from over 100 Professional Development course topics:
Communications
Decision Making
Leadership
Practical Creativity
Problem Solving
Project Management
Team Building
Time Management
Learning Breaks 1-hour training classes are:
Interactive live events taught by experts instructors using the latest technologies.
A convenient and affordable method to quickly and efficiently increase participant's knowledge.
Real and practical applications that participants can apply immediately after each session concludes.